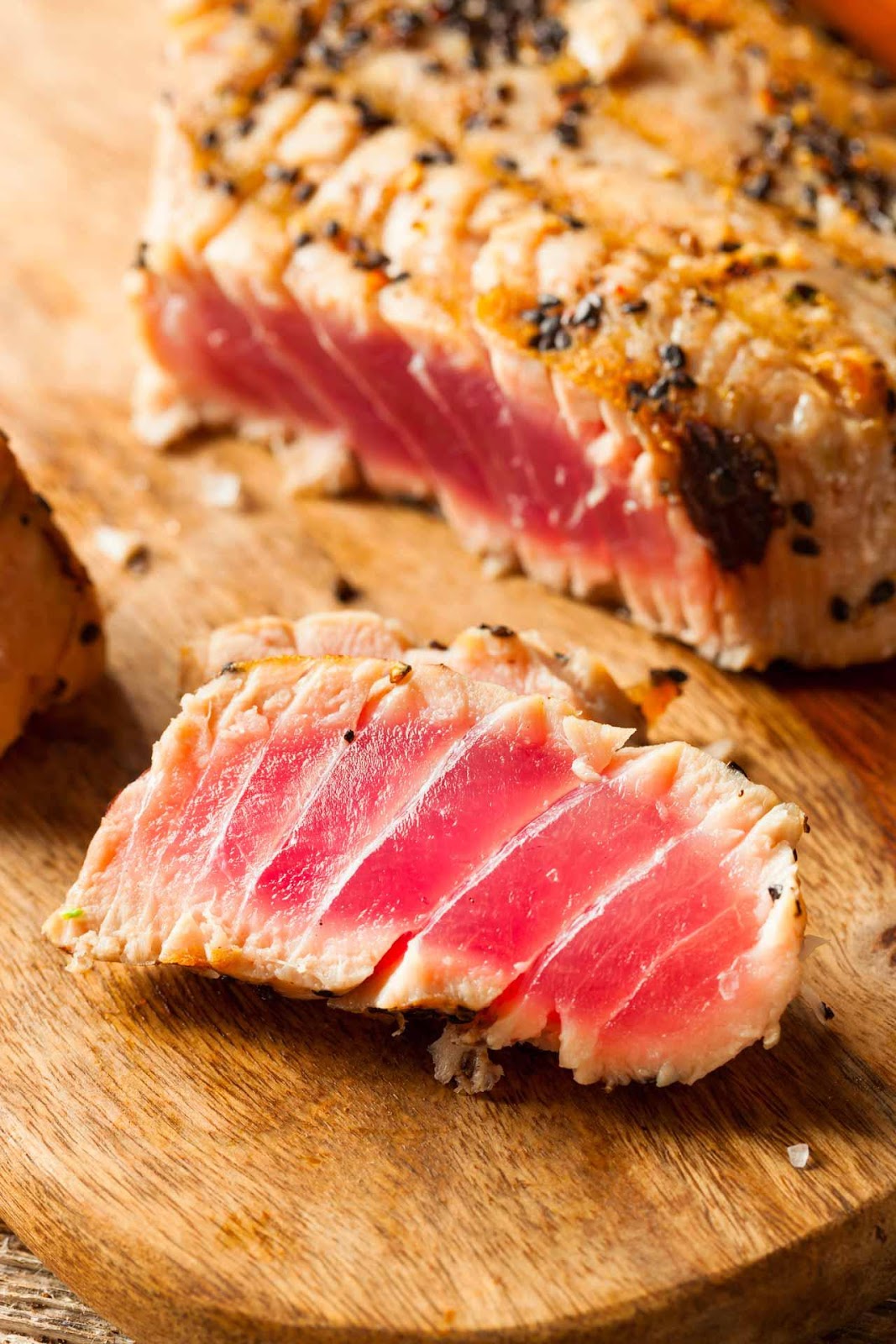 Tuna tagliata with mint pesto is a particularly tasty dish that is easy to prepare and suitable for fish lovers.
It can be a valuable summer main course, as the mint pesto makes the preparation especially fresh and the tuna lends itself well to being eaten at room temperature.
The special feature of tuna steak is that, after a light marinating, it is lightly seared on both sides and left pinkish in the middle, somewhat as is the case with the classic beef tagliata cooked rare.
In this case, however, since it is fish that is not fully cooked, as with sushi, it is essential that it be very fresh, a quality that can be recognized by the bright, pinkish color of the flesh, which should not tend to brownish.
Marinatura
In a high-sided container, pour theoil and add thesliced garlic, the halls, the pepper, l'finely chopped chivese (or parsley) and the juice of one lemon.Now marinate the tuna fillet for about half an hour Turning it over in the dressing at least once; don't overdo it of marinating, otherwise the lemon will end up overcooking the tuna meat.
If you have to marinate the meat a long time in advance because of time constraints, avoid adding the lemon right away; you will only put it in a few minutes before cooking the tuna.